"Kodapor" (Swedish for "Coding Monkeys") is a Facebook-community for programmers in Sweden. In the midst of the outbreak of covid-19, I saw a post of someone who wanted to create a chatbot in order to reduce the strain on the burdened health system in Sweden. The project leader was looking for volunteers that could help out with this project. I decided to join the project.
Joining Coronaguiden
I introduced myself and asked if there was anything a person with a background like me (no real coding experience, but good at writing) could do and right away, I got a task to translate some of the content. I got right to it, and then I got another task on top of another task, and I was in.
I was a part of the content-team of Coronaguiden!
I found myself spending more and more of my free-time on the project. It was fun, interesting and also challenging because I had never done anything quite like this before. I'm used to work on things, but not in groups, and especially not with strangers. But very quickly, I felt as if we all knew each other. There was a friendly atmosphere in the group, and a "can do"-attitude which I was really fueled by.
We had a lot of work to do. The initial main thing was to create a QNA-sheet for the chatbot and that was done by just fetching the FAQ regarding the corona-virus of official channels like Folkhälsomyndigheten, Försäkringskassan and MSB. Even though this was all a volunteer-project, I took on that task as if it was a matter of something far greater. Because this project was initiated in order to help out in the crisis that very quickly started to spiral out and as the project proceeded, covid-19 developed as well. And two weeks after I joined the project, it had become the worst pandemic that I, and most of us living people in the world today, have ever experienced.

Hack The Crisis Stockholm
On April 3, I was asked if I wanted to take the role as Content Team Lead for Coronaguiden. I took it, and started to lead the team on the same day as Hack The Crisis Sweden started. Everything was new to me. It was my first time ever stepping up to lead a team, as well as it was my first time ever joining a hackathon. And I was in for a race. A new wave of volunteers joined our group, I onboarded them all onto the project which now had one goal in mind: to remotely create a chatbot together that would take home the grand prize of the hackathon.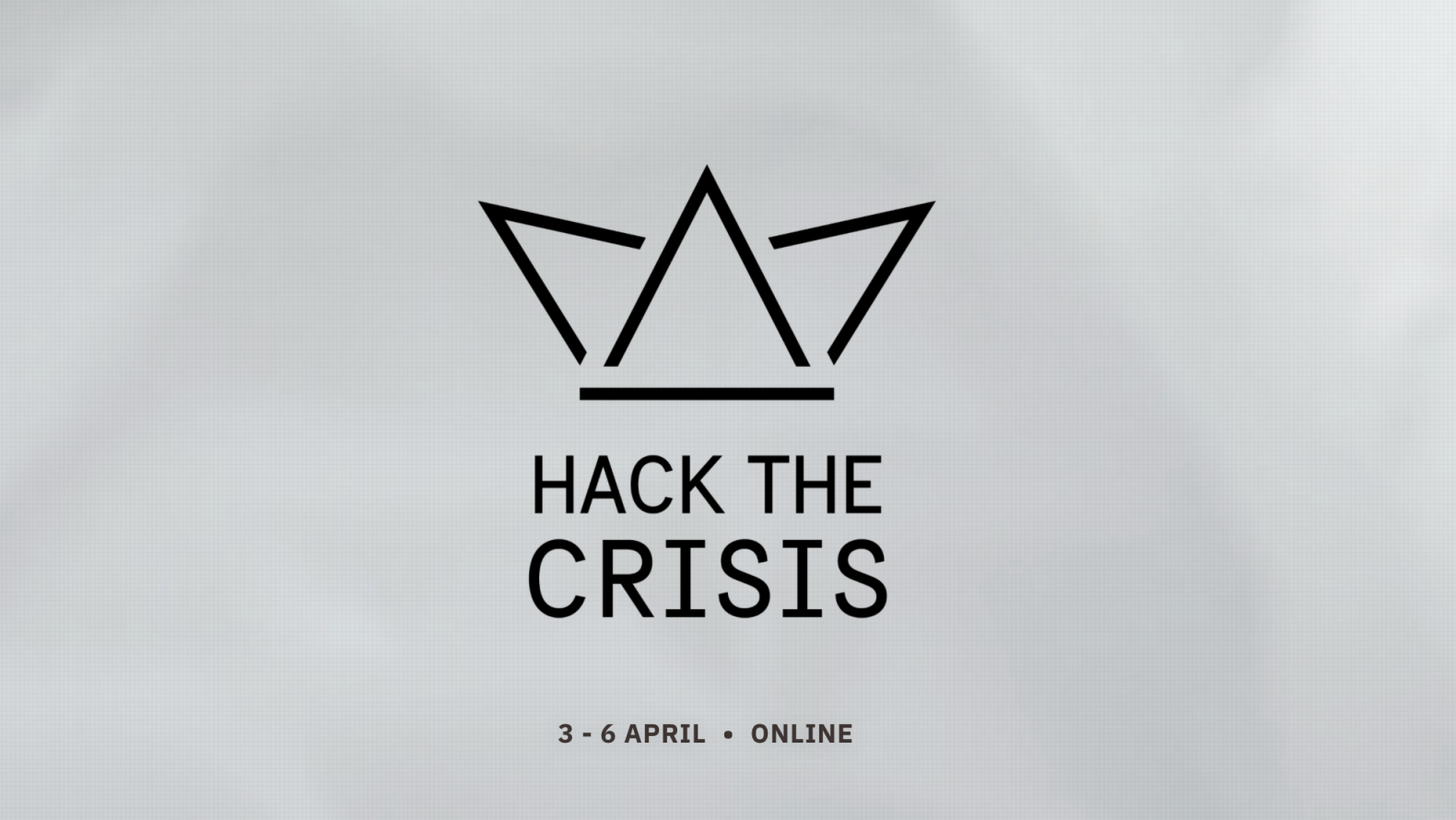 We worked day in and day out in Google Sheets, writing the questions and answers that would be the foundation for what our bot would communicate to anyone who would interact to it. The further we came on this task, the more closely we started to work with the developers of the team and that sparked my interest for how the bot was working. However, at this time, I didn't have time to think about it, I was simply too busy coordinating the content-side of this project.
Over the few days that the hackathon went ont, the whole team of Coronaguiden created what I would like to call magic. When we submitted our bot, and soft-launched the project, I was so proud and felt so content of what we had all achieved. However, when the winners were announced, Coronaguiden did not win the prize we had all worked so hard for. The mutual feeling of disappointment clouded the group, but very quickly, we moved on to another goal which was far more bigger than winning the hackathon. We wanted Folkhälsomyndigheten to use our bot on their channels.
Not the right timing
For the next two weeks, we all voluntarily worked towards creating an even better bot than before. From the logs that came in after our soft-launch, my fantastic content-team worked hard on teaching the bot to become smarter, and greater. I really enjoyed the company from all the other volunteers on the group, and it was amazing to see what we could achieve together. But, when we finally got noticed and had our bot tested out by Folkhälsomyndigheten, we got the answer that they, even though they really liked what we had created, weren't ready or able to use our bot. This was of course devastating for us all to hear. However, it's worth remembering that their decision was not due to our bot not being good enough. It was simply just not the right timing.
Even though Coronaguiden didn't reach the goals we set up, I am not disappointed at all. Quite the contrary. I feel tremendously blissful to have been a part of this project. This experience as a remote volunteer in the midst of the worst pandemic in modern times will probably only come once in a lifetime. I got to meet so many people on this project and it aroused my curiosity for chatbots and led me on to the field of conversation design.