A first glance at the builder
Narratory's graphical builder uses an intuitive way to build dialog and allows you to build complex chat behavior without having to write any code. It is based on a battle-tested graphical programming toolset developed at MIT.
The builder allows you to build and test your bot straight in your browser, showcased below: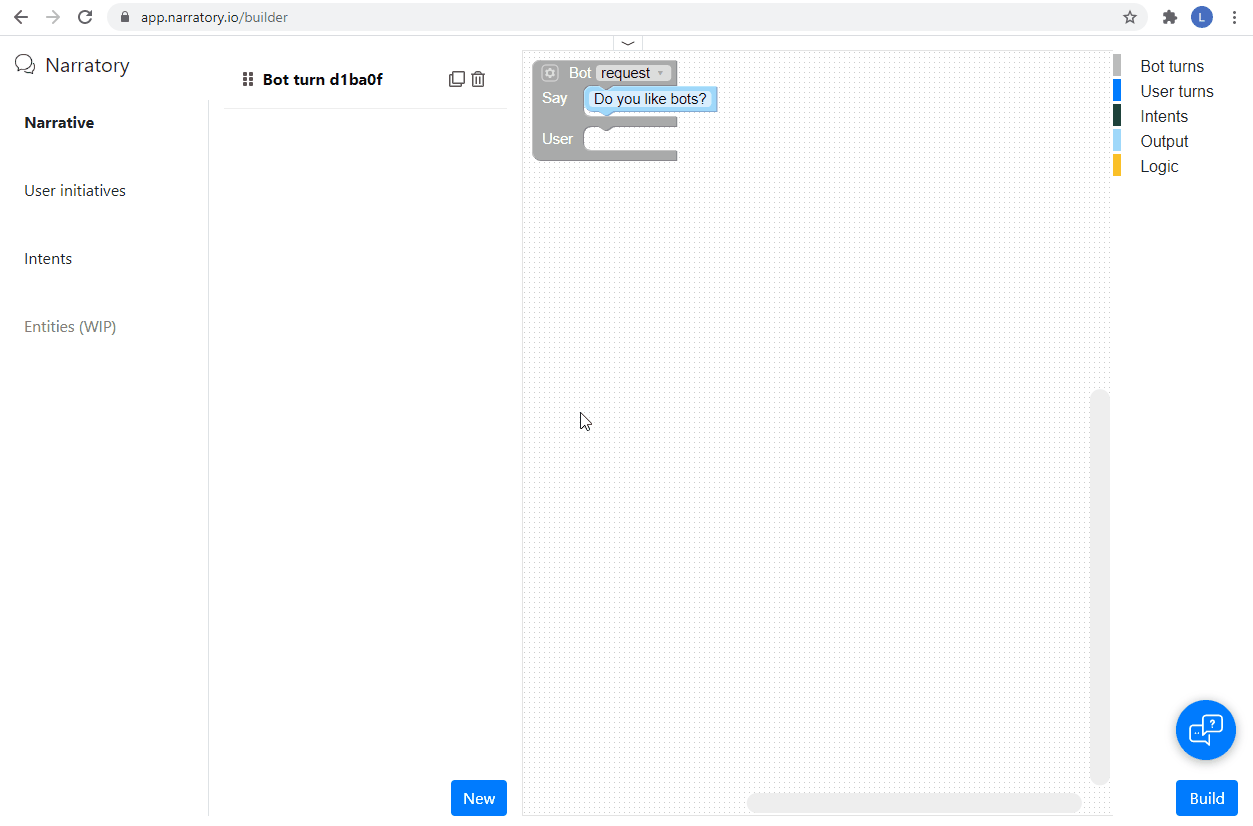 Building blocks explained
The graphical builder uses the same building-blocks as the coding interface of Narratory:
Narrative: The bot-driven interaction, typically starting with a greeting and ending with a goodbye. Each item in the Narrative is a bot turn. The bot turns will normally be executed in order from top to bottom.
User Initiatives: User-driven parts of the interaction. This could be questions that the user should be able to ask at any time of the dialog. Each item in the User Initiatives is a user turn.
Intents: This is where you define your Intents - what the users should be able to say to your bot.
Entities: This is where you define your Entities - the data point that you can extract from Intents.
Get started
To get started using the graphical builder, we recommend:
Creating your first app here - we recommend using one of the templates
Learning more by reading the documentation Narrative docs